New Zealand - home of Middle Earth
One of the main things that really pushed me to go to New Zealand was after watching the Fellowship of the Ring, I wanted to go check out where they filmed it. My advice to anyone who wants to see some great spots in New Zealand: get the Lord of the Rings location guidebook and check out as many of the spots as you can. The nice thing about the sites is that they aren't the big tourist spots. Although it is weird when you drive forever on a dirt road through a cattle farm far, far away from any civilization and run into other lord of the rings fans checking out the same site. Visiting the sites gives you not only appreciation for New Zealand but also the films themselves. The film locations pictured below are all from the South Island of New Zealand.
As soon as I found out the premiere of the Lord of the Rings would be in Wellington on December 1, I knew I had to be there. Luckily some of my friends from school wanted to go as well so we met up for the premiere. The premiere was cool and all, but not nearly as neat as the New Zealand symphony orchestra, conducted by Howard Shore (who composed all the music for LotR), performing music from all three movies...oh and Viggo Mortensen was there to sing as well. Amazingly, the concert wasn't even sold out. My friends and I caught most of the stars of the film coming in on the red carpet there as well as at the premiere. Wellington went all out for the premiere, showing the Two Towers on a screen outside in downtown, having a parade with ringwraiths, elves and orcs as well as having most of the downtown decorated. The prime Minister of New Zealand, Helen Clark, was there to welcome Peter Jackson and all the stars.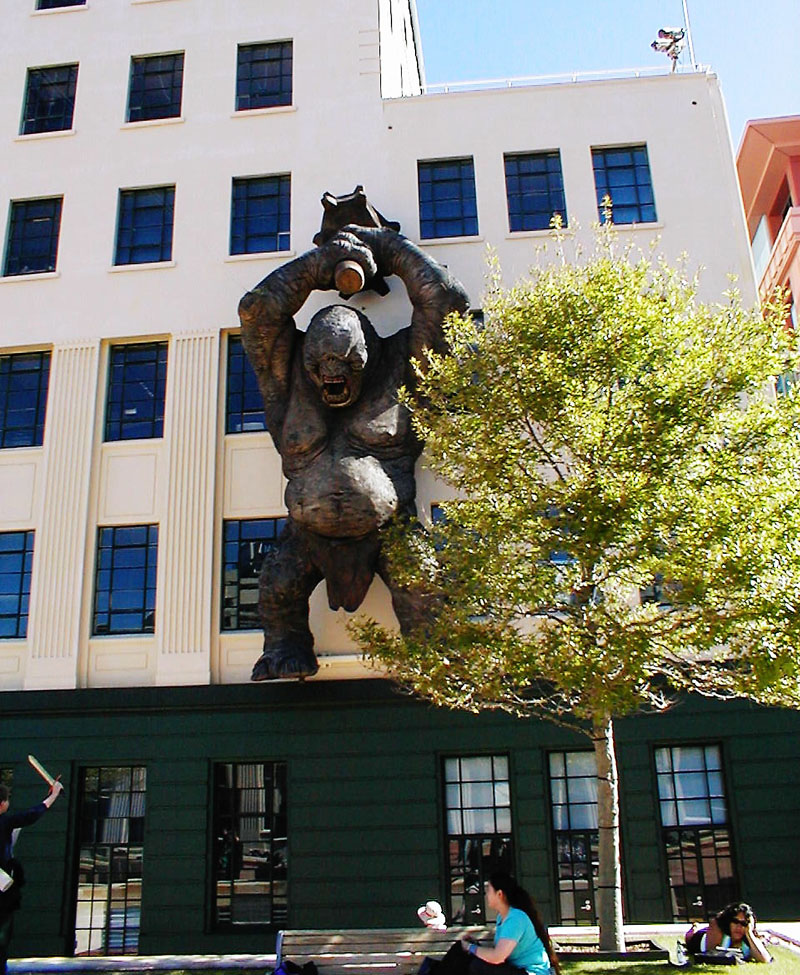 A cave troll hanging out on a building in Wellington
"My Precious" Andy Serkis (gollum/smeagol) heading into the LOTR symphony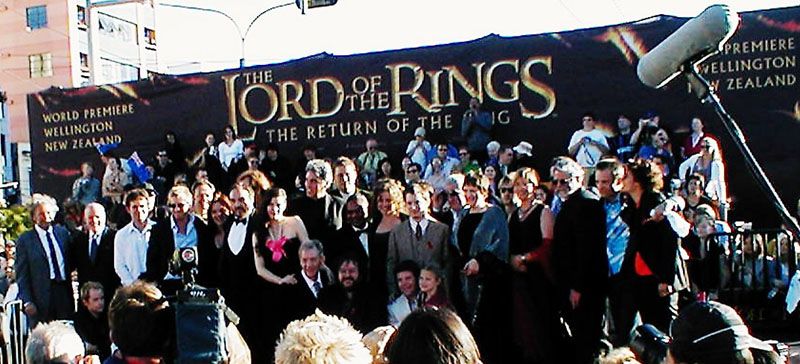 Peter Jackson, Viggo Mortensen, Elijah Wood, Hugo Weaving, Liv Tyler, Orlando Bloom, Sean Astin...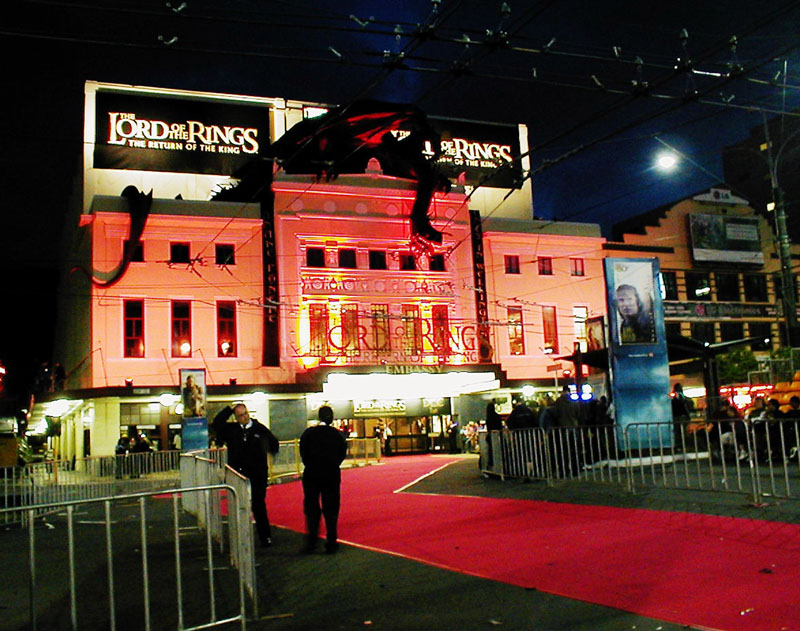 The red carpet leading up to the Embassy theater where the premiere took place
The after party Wellington threw for the stars
Ian Mckellen (Gandalf) heading into the after party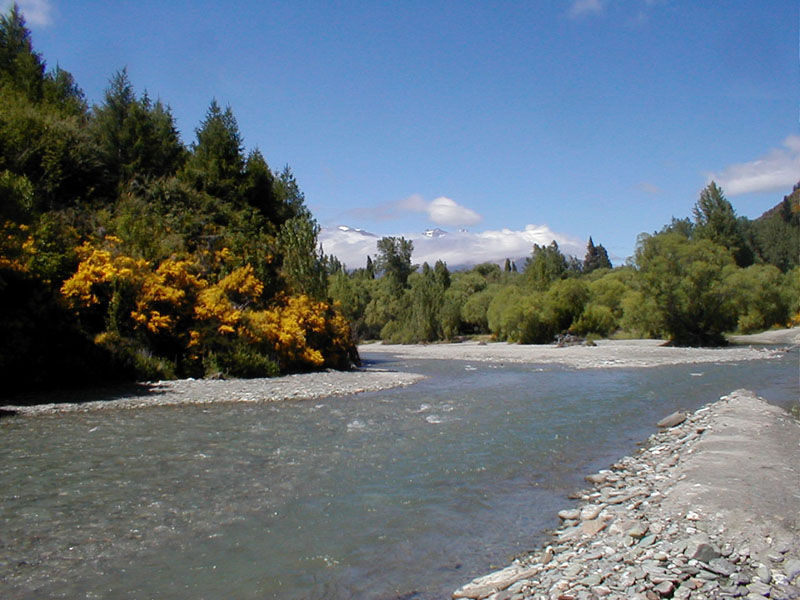 Near the gold town Arrowtown, where Arwen takes Frodo across the river Anduin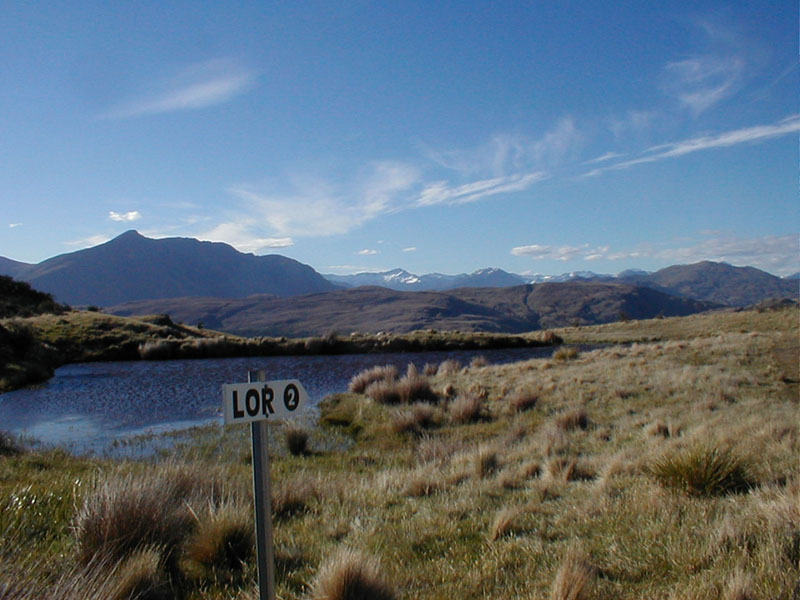 Deer Park Heights, near Queenstown or where Gimli was thrown from his horse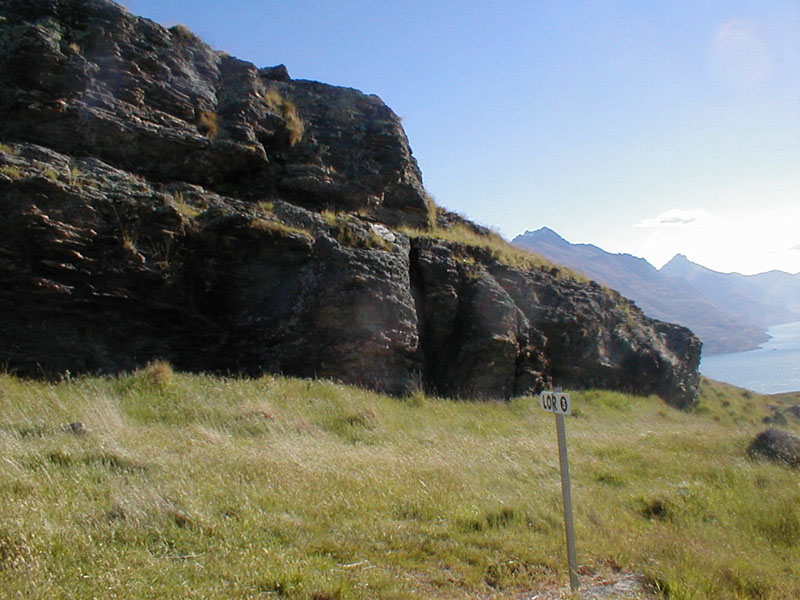 Deer Park Heights, where Hama was killed by a warg
Deer Park Heights, Legolas shot some arrows at some wargs here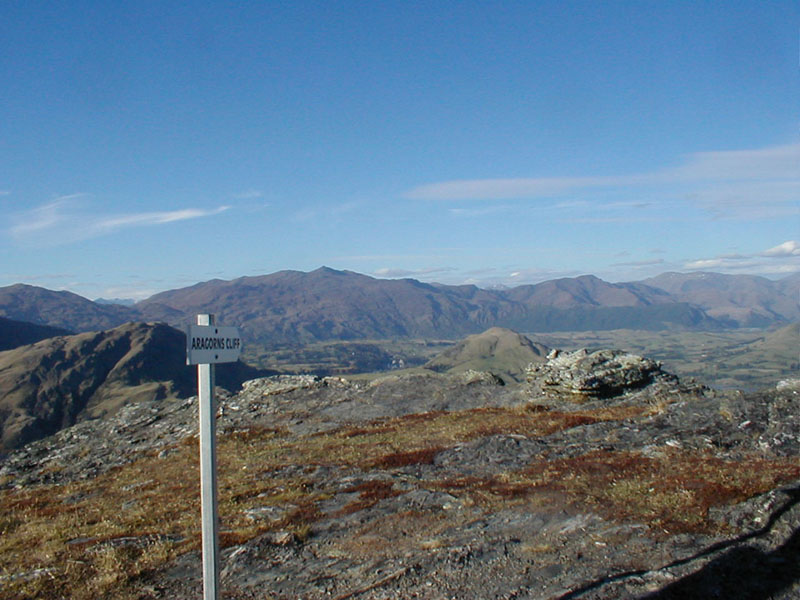 Deer Park Heights, where Aragorn fell off the cliff
Deer Park Heights, luckily Aragorn didn't have a long way to fall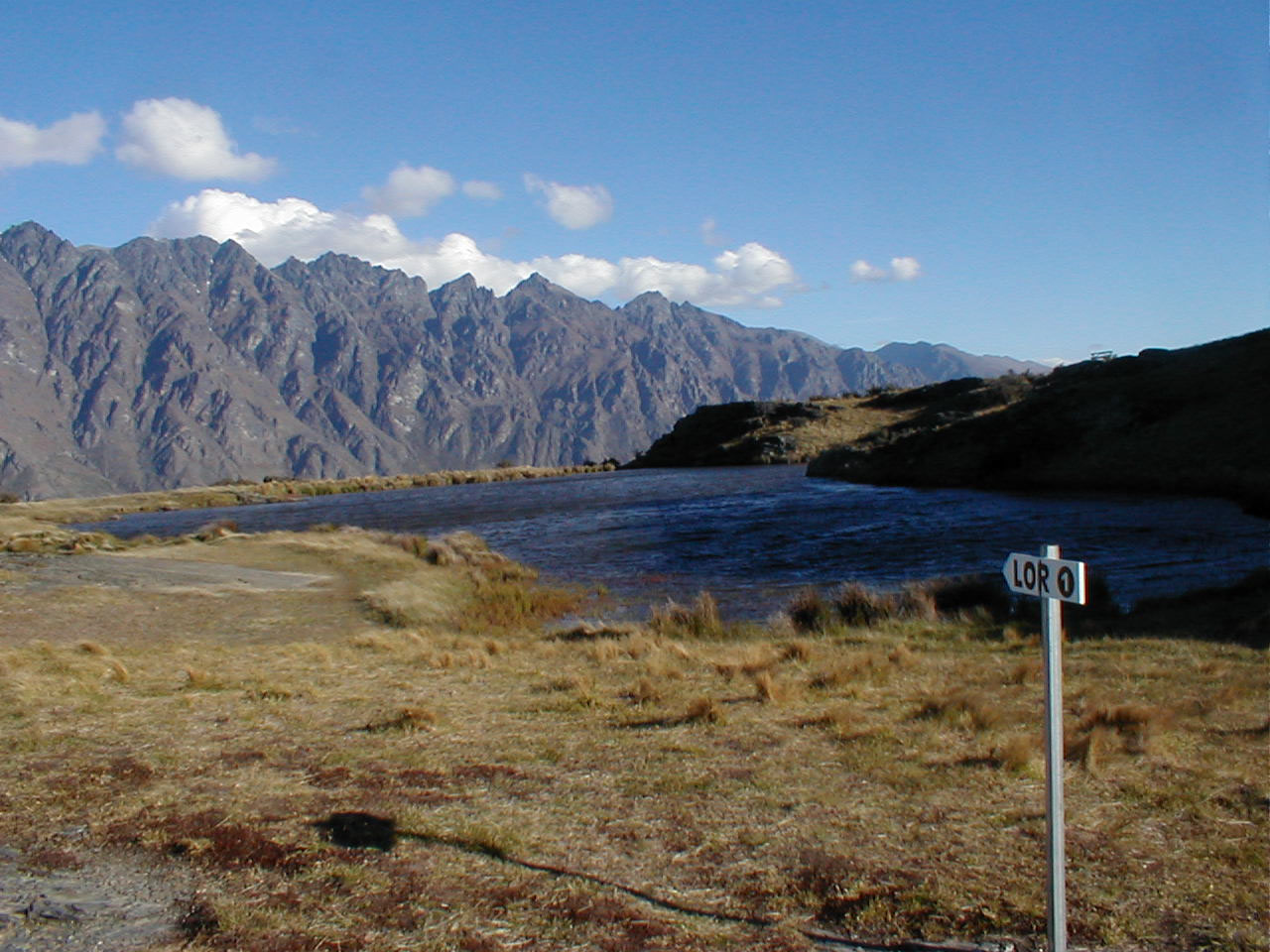 Deer Park Heights, where the Rohirrim Refugees were led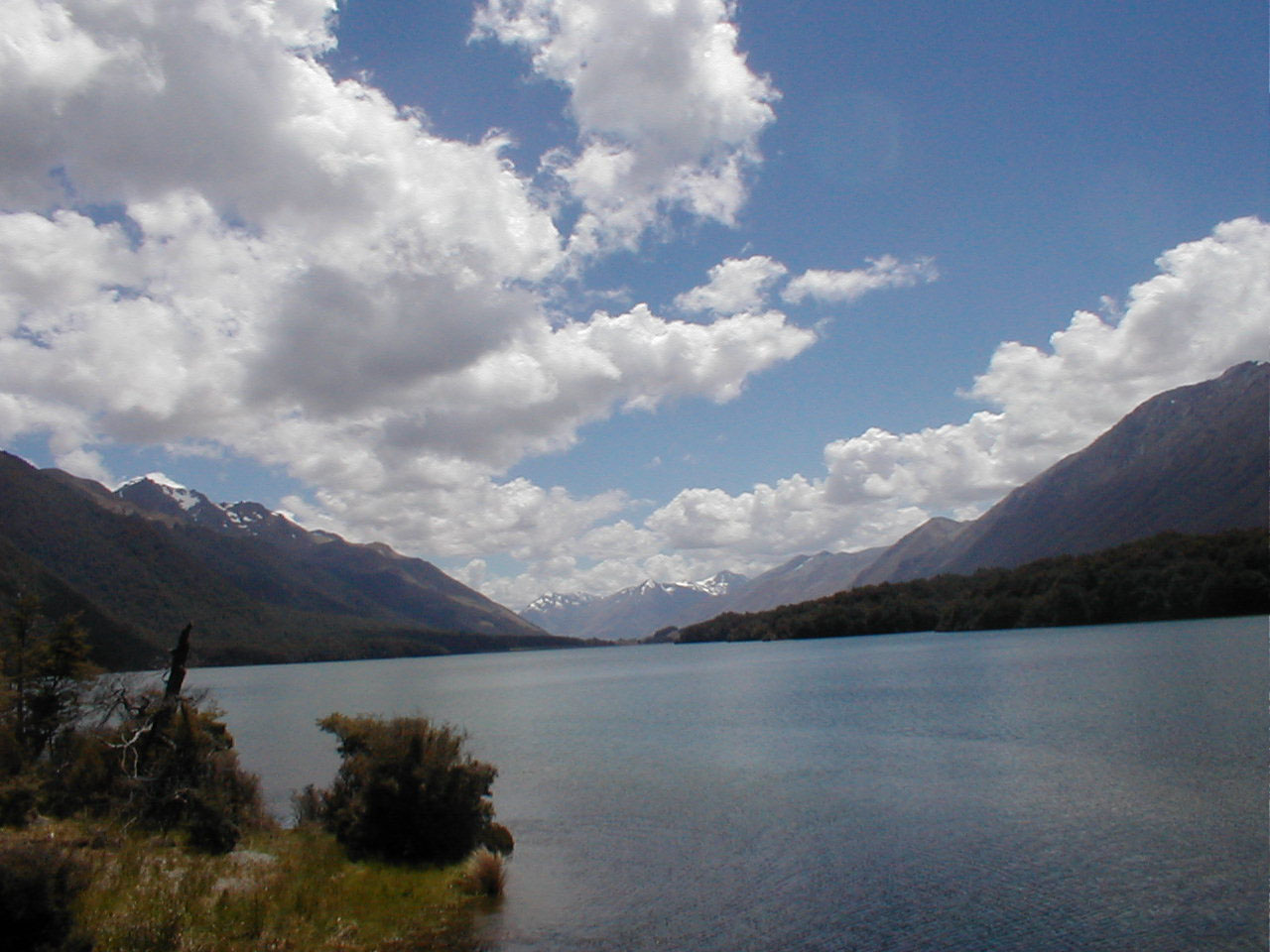 Mavora Lakes - where Sam almost drowned going after Frodo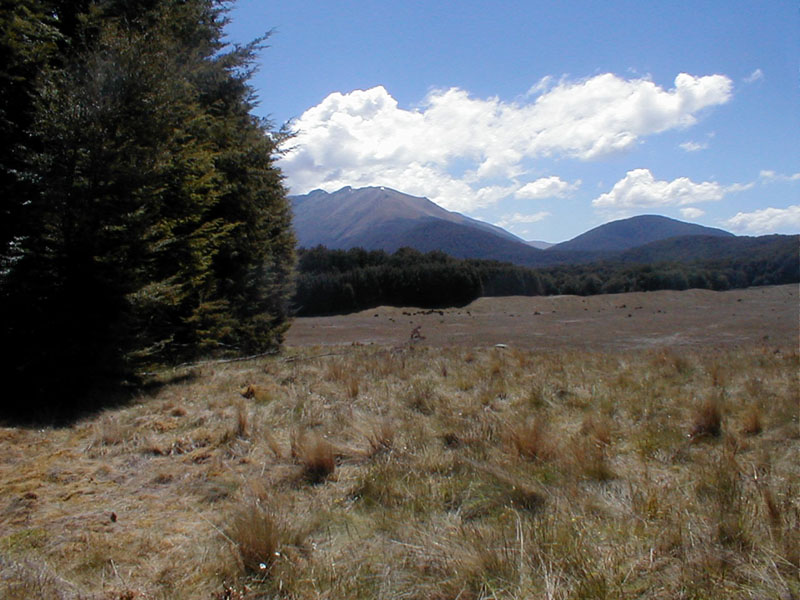 Near Mavora Lakes, where the orcs were piled up near Fangorn Forest and Merry and Pippin got away!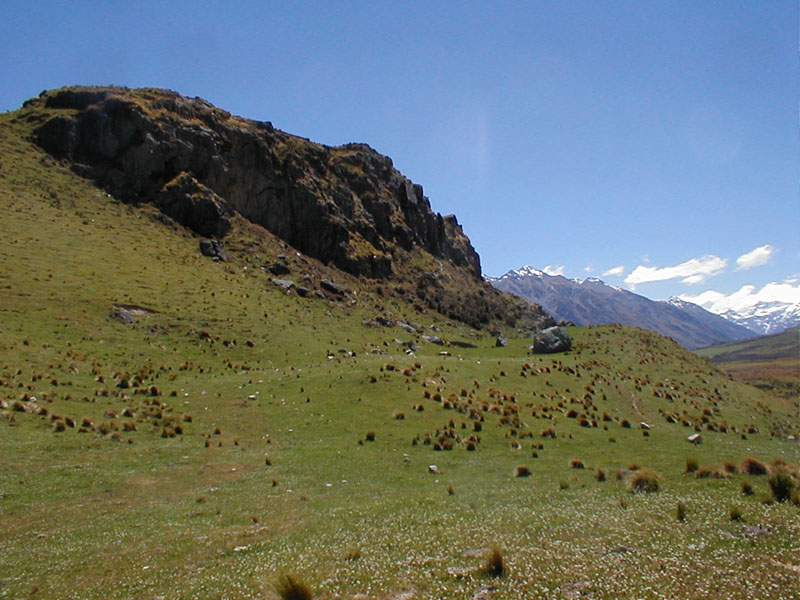 Mt. Sunday, otherwise known as Edoras - without all the buildings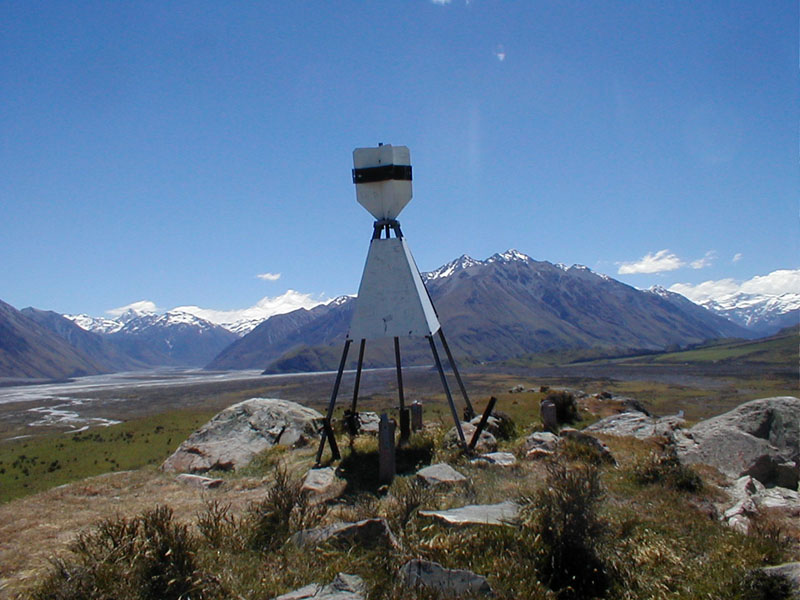 The summit of Mt. Sunday - someone had written "ROHAN" in rocks on the top