Hamilton is home of the University of Waikato so it's where I have been living since early July. I move out of the dorms in mid-November and will start travelling around so I'm not sure that I'll make it back to Hamilton that much. It's not exactly one of the nicer cities I've been to in New Zealand (Auckland or Taupo have been my favorites so far) but it does have some good parts.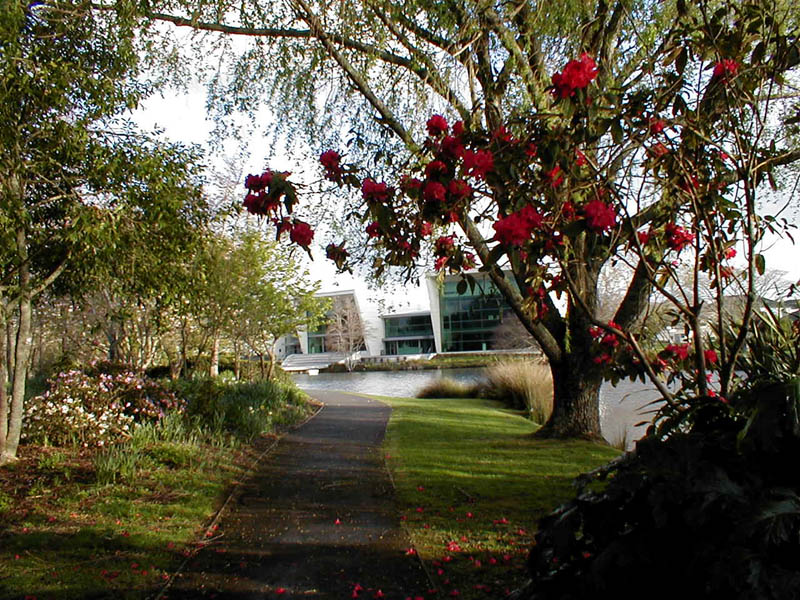 Springtime on campus at the University of Waikato - I go running on this path almost every day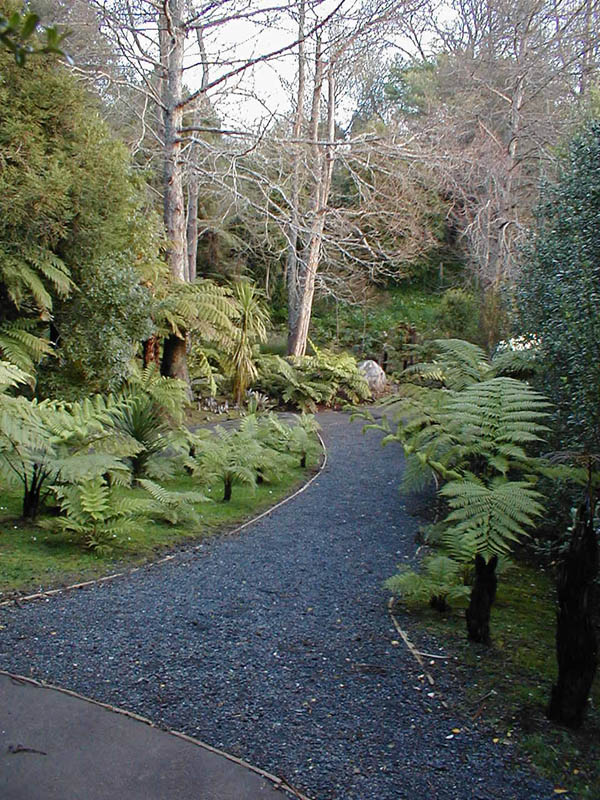 The "Fernery" is one of the coolest places to walk through on campus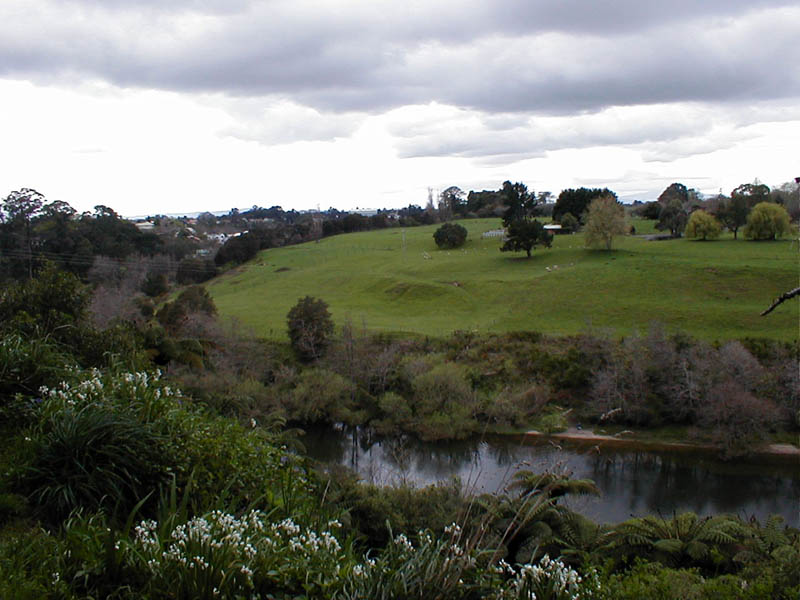 A view of the river outside the Hamilton Gardens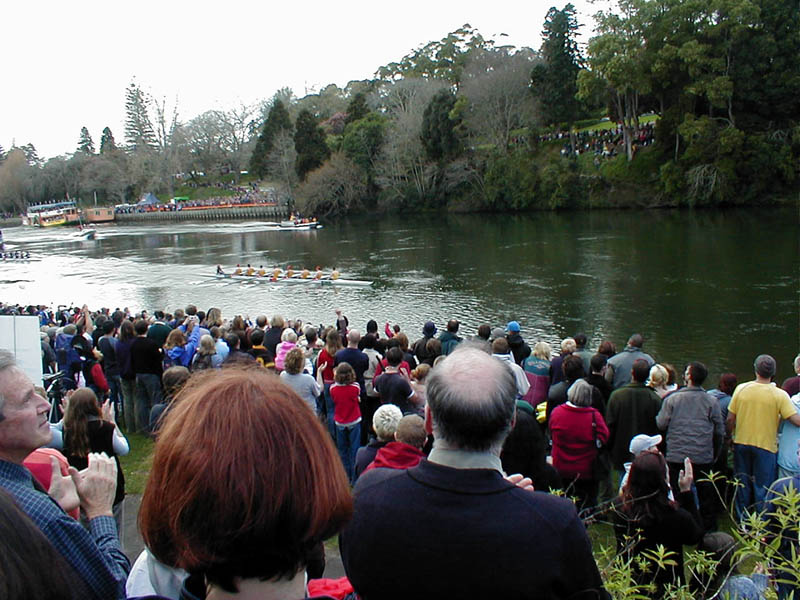 The "Great Race" was held on the Waikato river - U of Waikato beat Oxford University!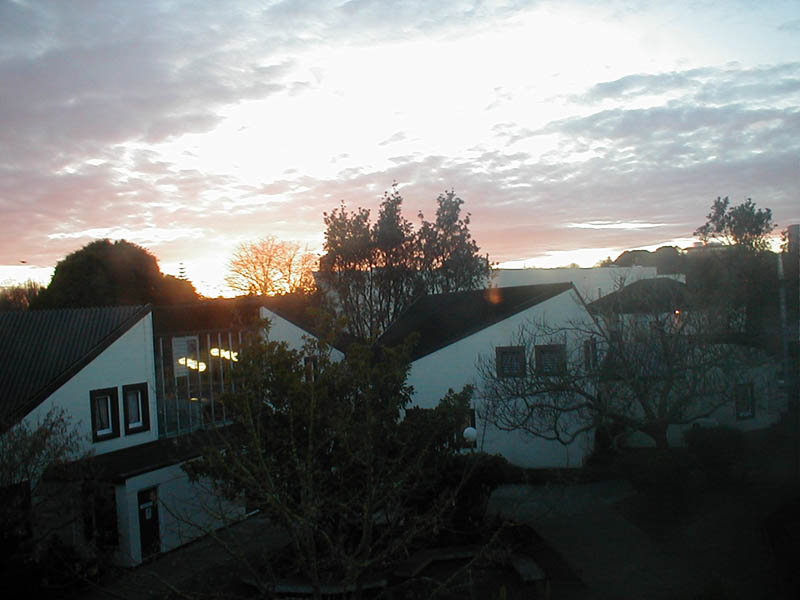 The view outside my window at the dorms.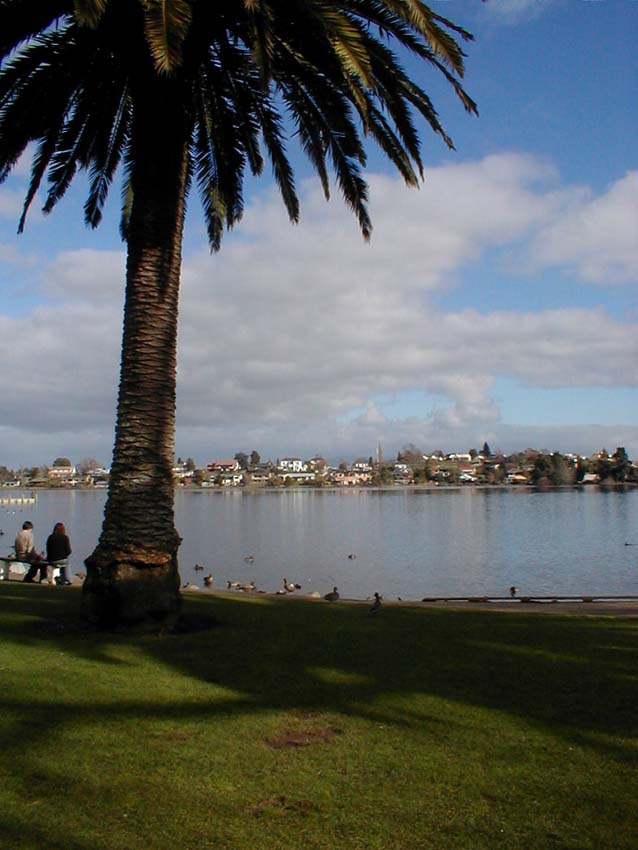 One of the lakes in Hamilton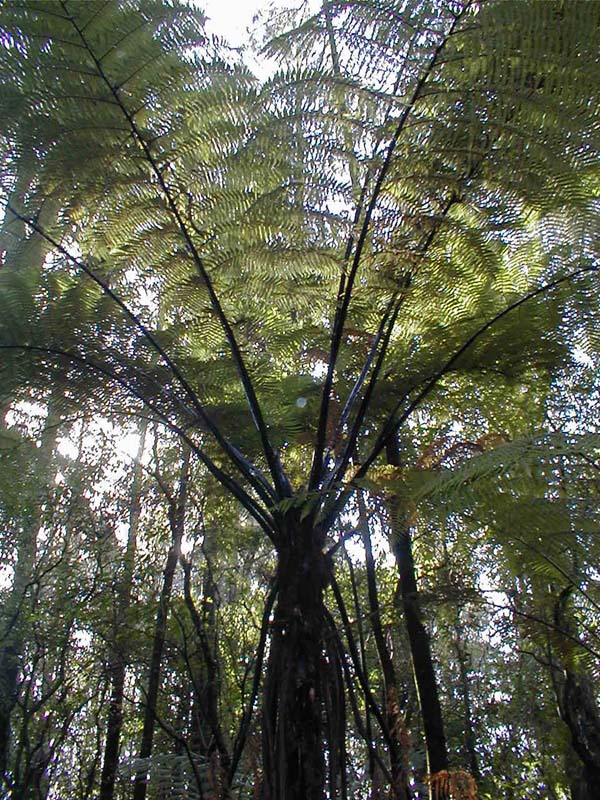 The HUGE fern trees that I was excited to see down here in the bush in Hamilton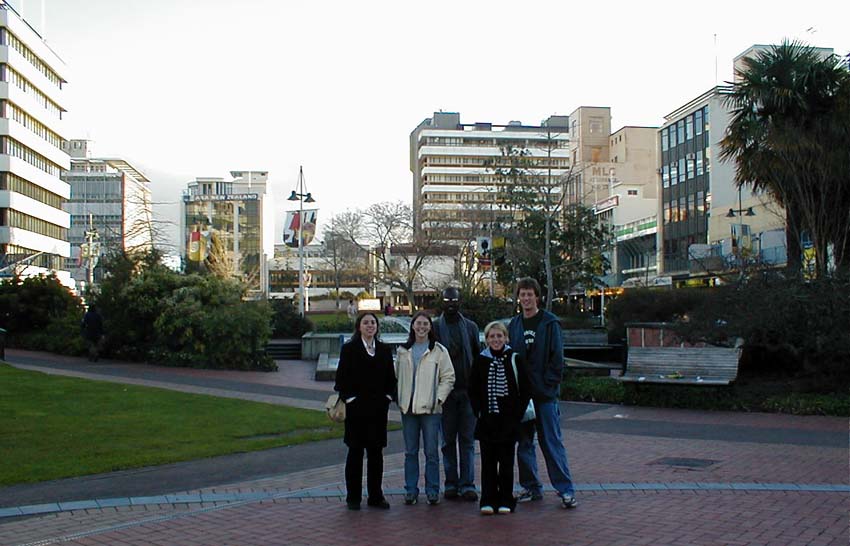 Some international students (from America and Germany) in downtown Hamilton