On Saturday July 12, they took us international students on a bus trip to Auckland. Riding the bus was kind of annoying but Auckland really seems like a great city. We went to Mt. Eden which is the largest extinct volcano in New Zealand. Then to the War Memorial museum which shows the history of the Maori people. They also had a cultural show featuring Maori songs and stories. And then I walked around downtown Auckland for a couple hours before coming back to Hamilton.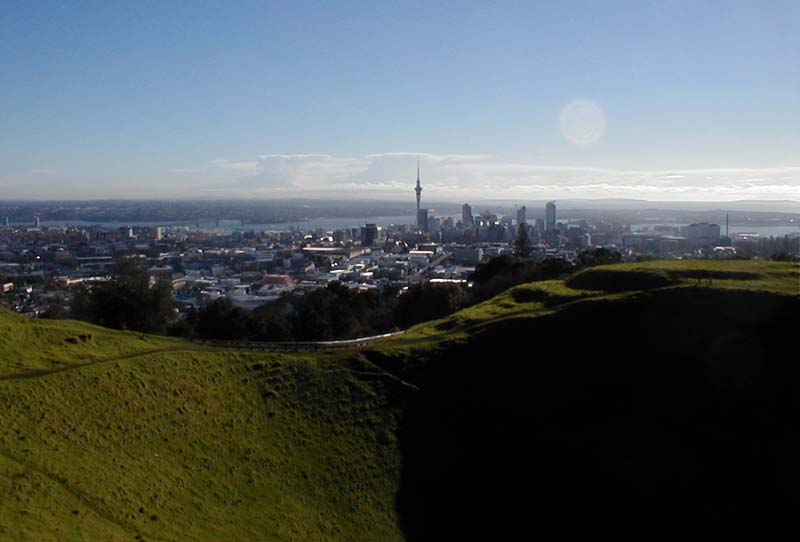 A view of downtown Auckland from the top of Mount Eden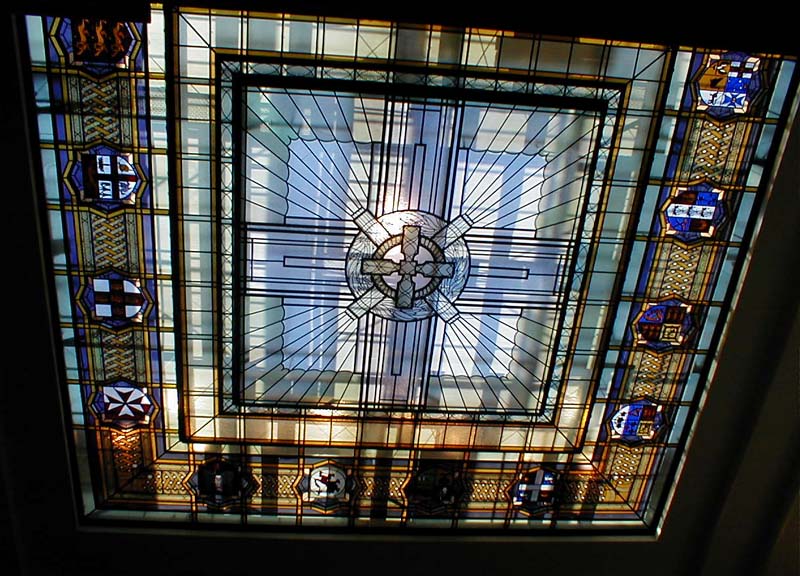 The ceiling of the war memorial museum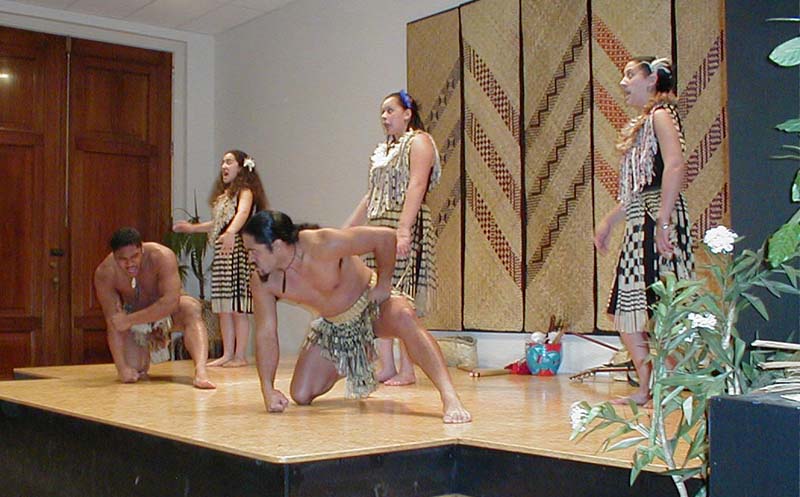 The cultural show at the museum featured Maori songs and dancing.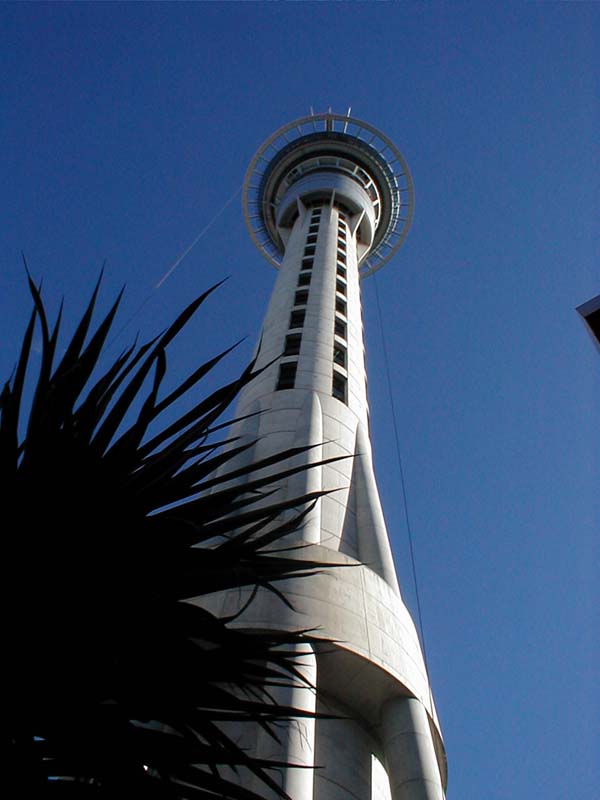 The Sky Tower is the tallest building in the southern hemisphere.
Another view of the sky tower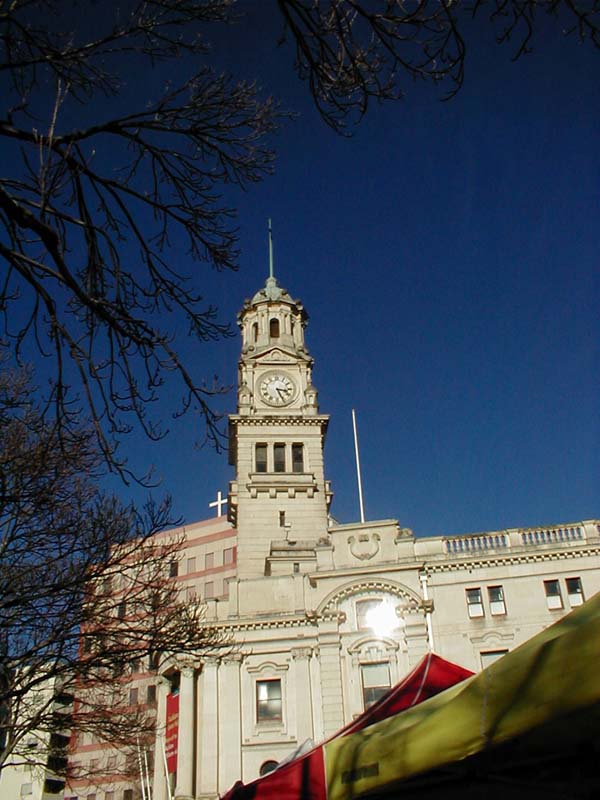 A building in Auckland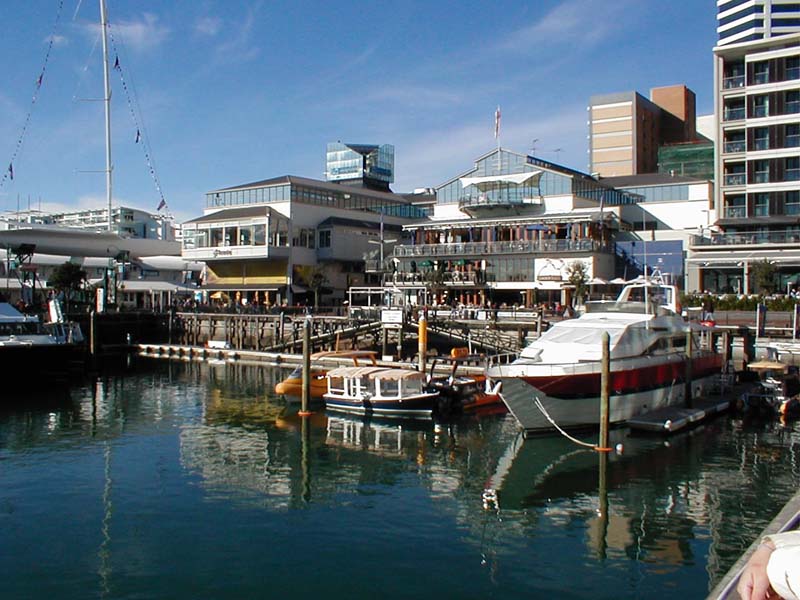 Along the Harbour in Auckland
*****************************************
Since I didn't get enough of Auckland on the daytrip last time, some friends and I decided to go back for an overnight trip July 25th-26th. I can tell that I'll be tired of riding the bus by the time I leave New Zealand. We stayed in a hostel just outside of the downtown area and spent all day Saturday walking downtown. I almost wish the University of Waikato was in Auckland because it's really a fun city.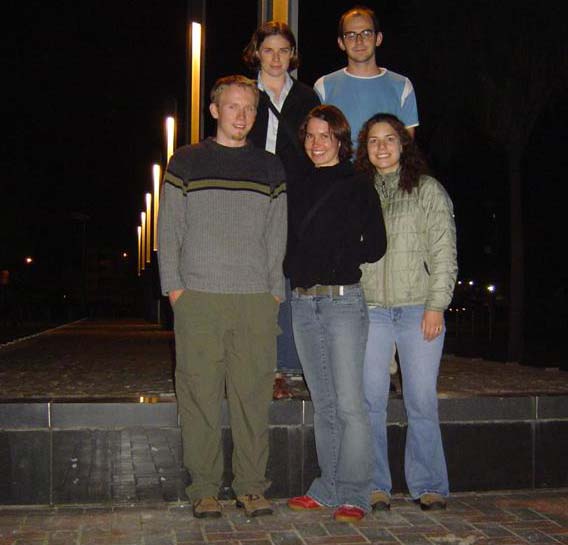 The group of us as we were walking from the hostel to downtown Friday night
Wilfried, Stacie, Gesine and Oliver in front of the Sky Tower at night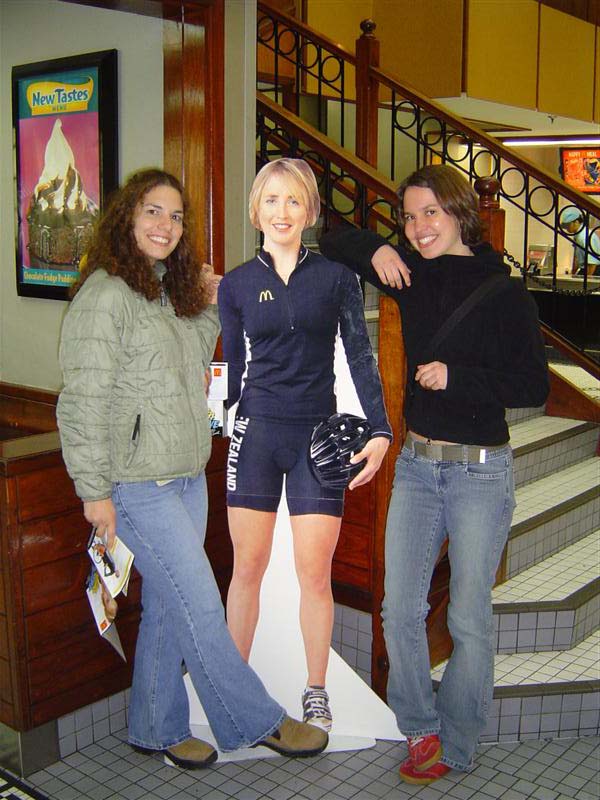 Gesine, Stacie and friend posing at McD's - I said I wouldn't eat there while in NZ! Oh well.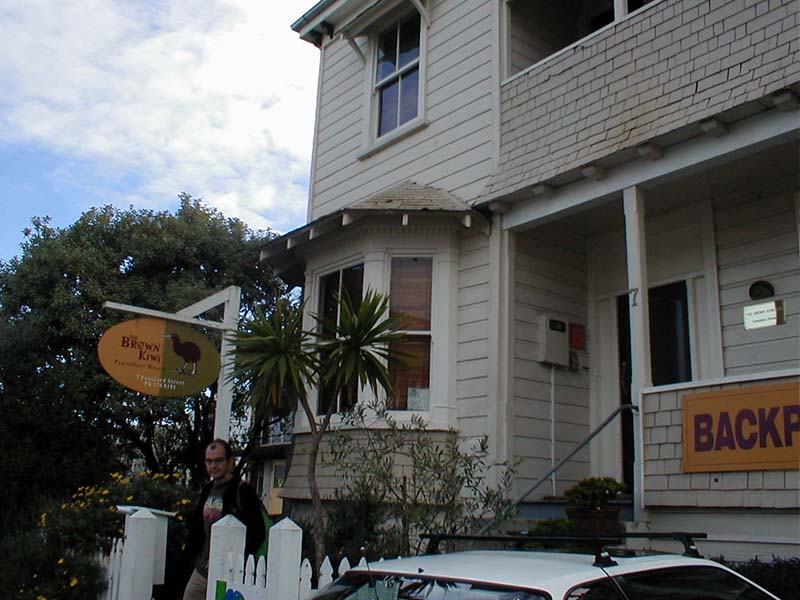 The Brown Kiwi backpackers hostel where we stayed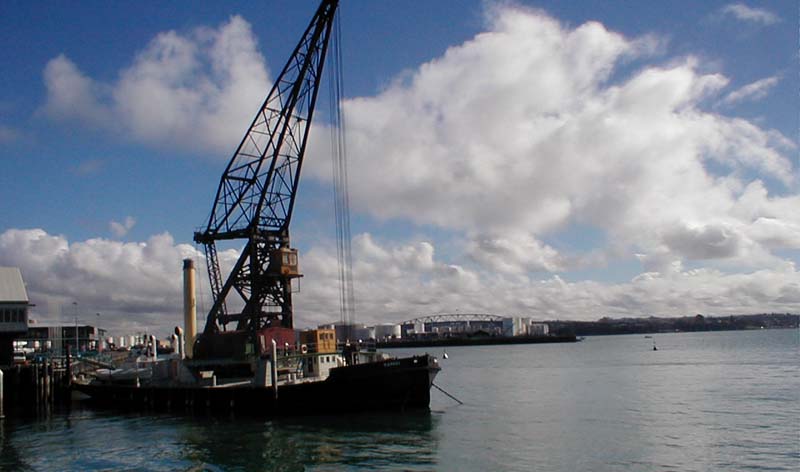 You can sorta see the Harbour bridge in this picture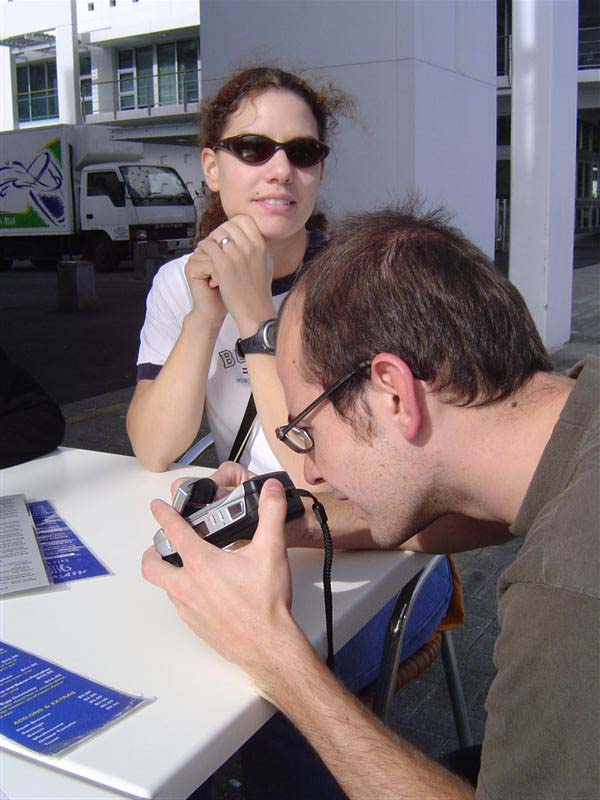 I learned that it's good to have engineering majors as friends when you drop and break your camera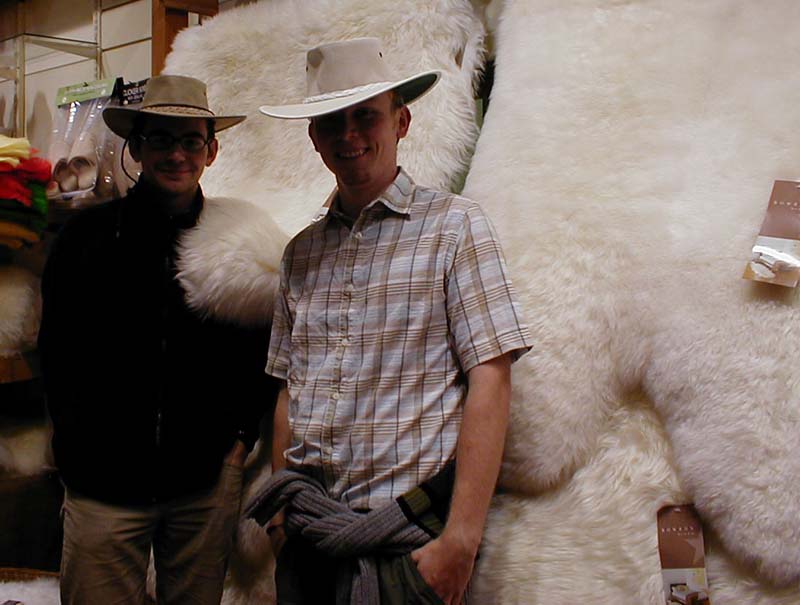 Future sheep farmers of New Zealand (or Austria?)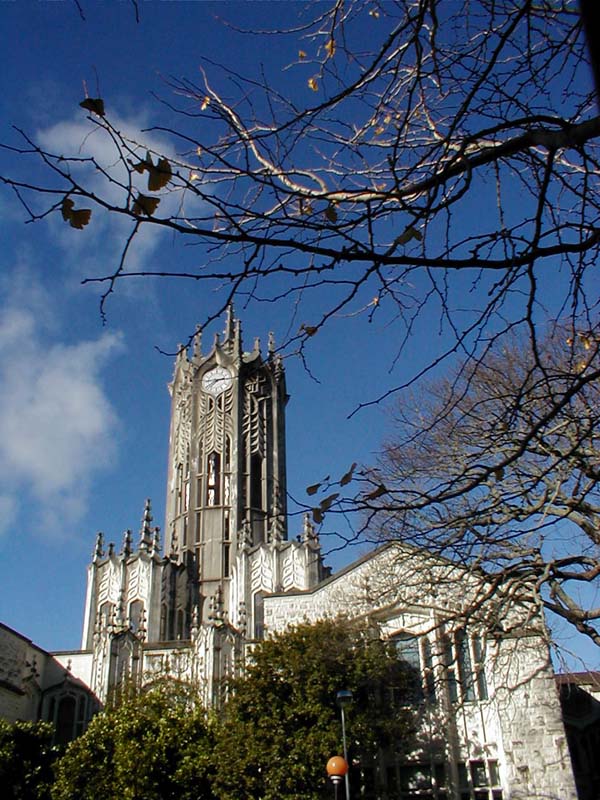 The clocktower at the University in Auckland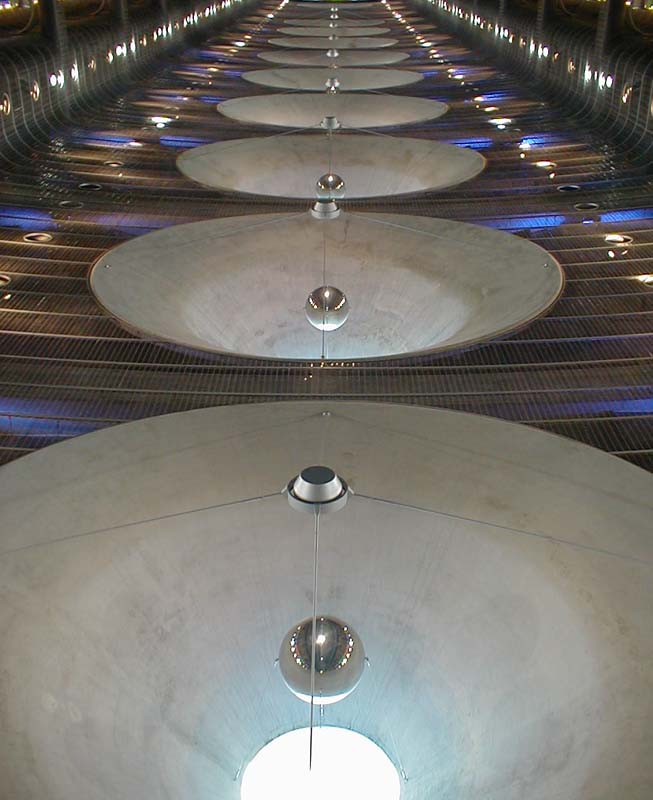 Futuristic scenery in Auckland?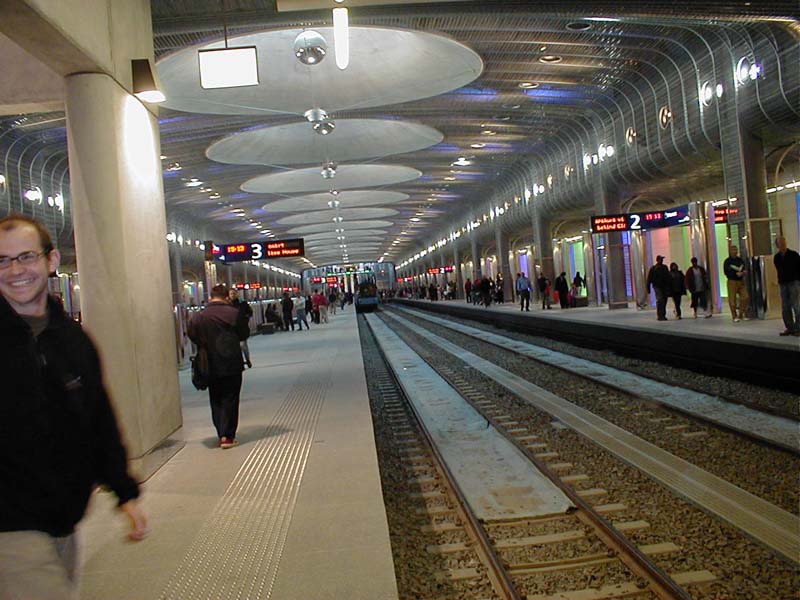 Ok, so the last picture was just the ceiling of the train station in downtown Auckland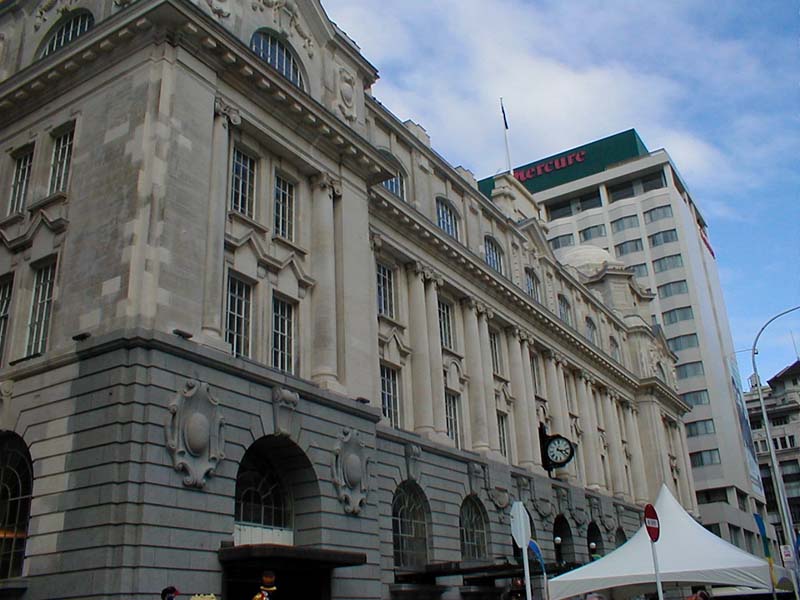 The outside of the train station