Student Village (my residence hall) planned a bus trip to the Waingaro hot springs for an afternoon. The hot springs themselves were kind of commercial and somewhat cheesy, but we had a lot of fun. The bus ride was really cool because we got to see a lot of really pretty sheep farming land. I hadn't seen many sheep before this trip!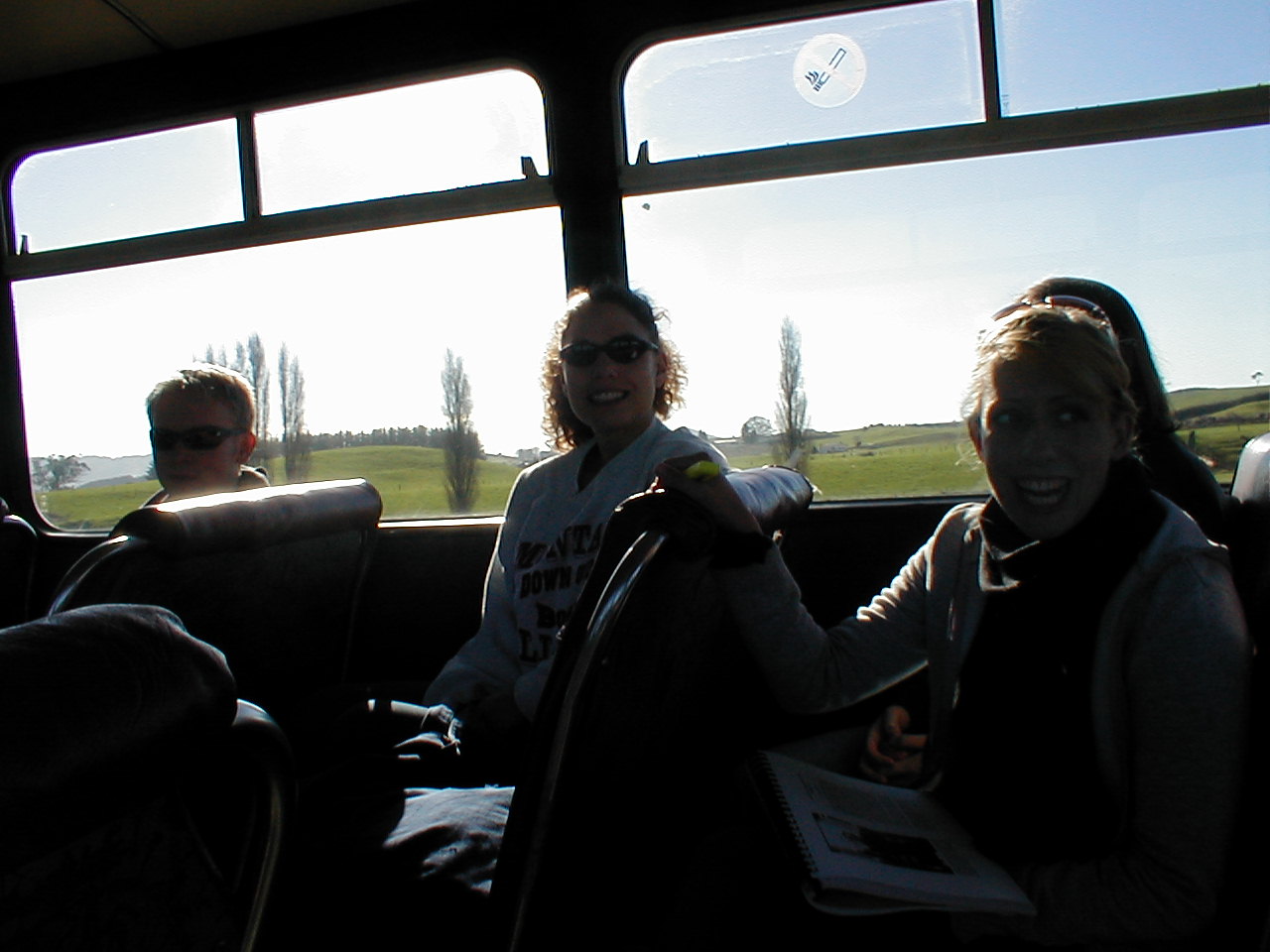 Wilfried (from Austria), Stacie (from Montana) and Cordula (from Germany) on the bus to Waingaro.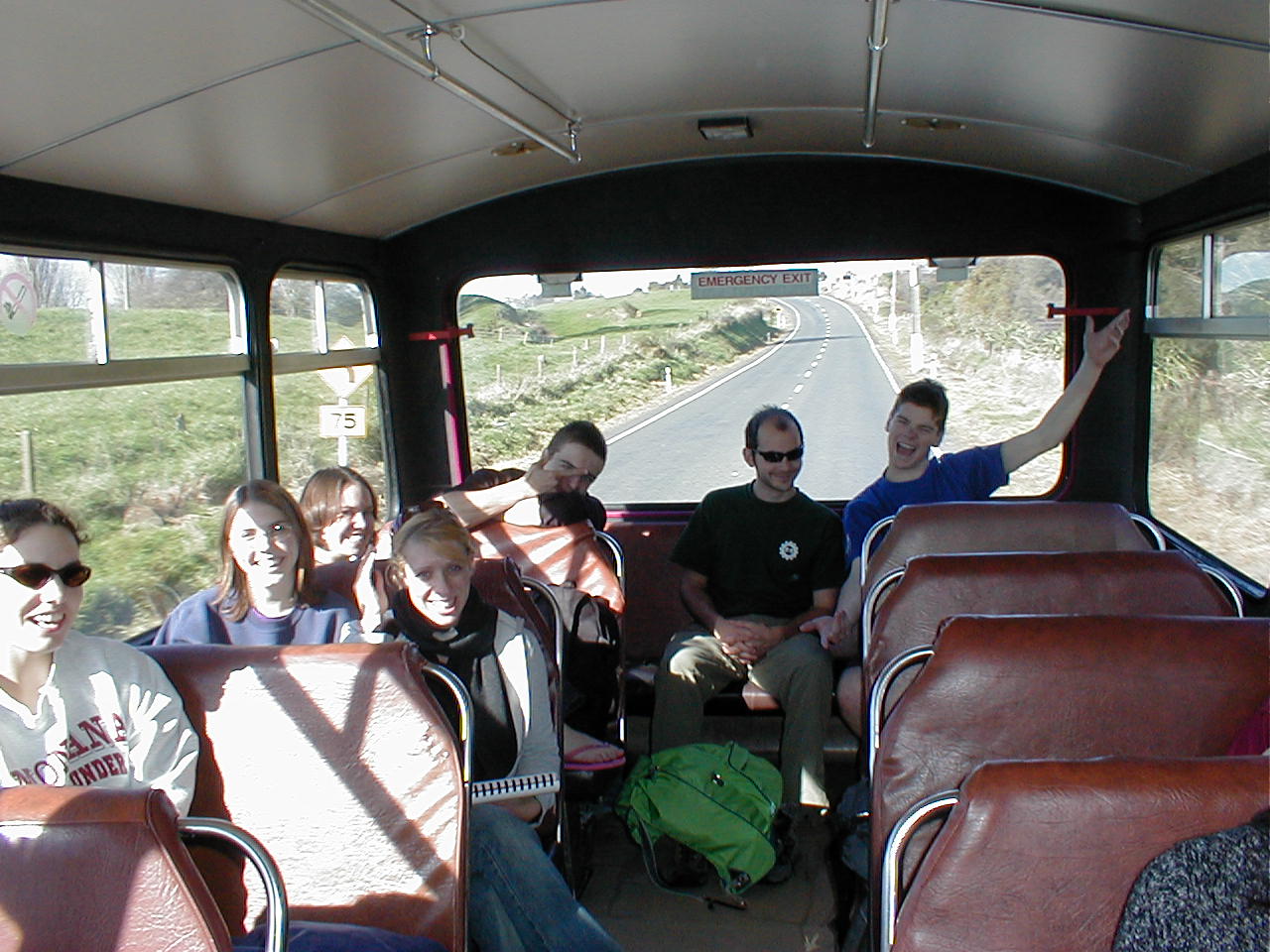 Stacie, Taryn (Missouri), Cordula, Gesine (Germany), Peter (UK), Oliver (Austria) and Adrian (kiwi)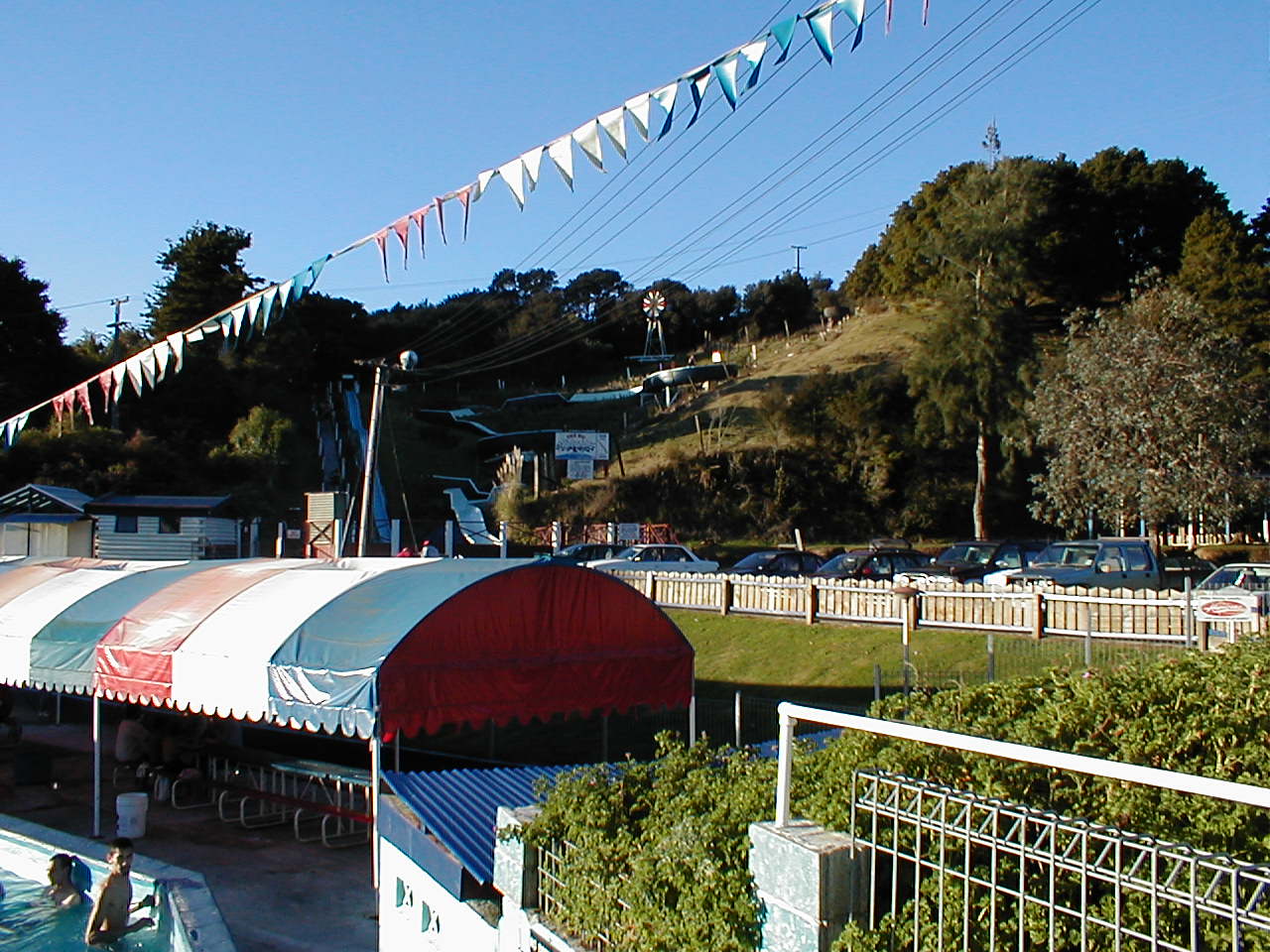 The water slides at the hot springs
****************************************************
Since I have no classes on Monday, I decided to head to Raglan. The city is a half hour west of Hamilton on the coast. I spent the day walking along the coast, putting my feet in the Tasman Sea. I asked what I thought was a nice normal older lady directions back to town and after telling me, she decided to tell me about her roadtrip around the United States in 1954. She said she saw her first UFO on that trip while she was in the mountains of Utah. Then she continued to tell me for the next 20 minutes about all the UFO sightings in New Zealand over the years. I can't wait to see my first UFO now!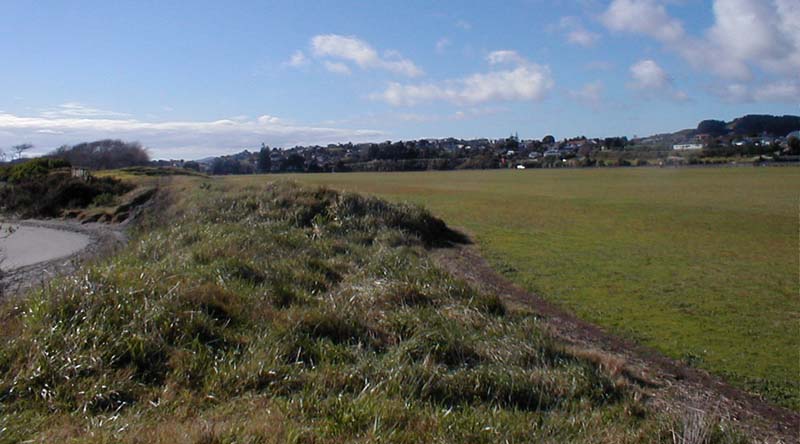 Airport security doesn't seem as important in Raglan.
As you can see in the picture, there were lots of shells around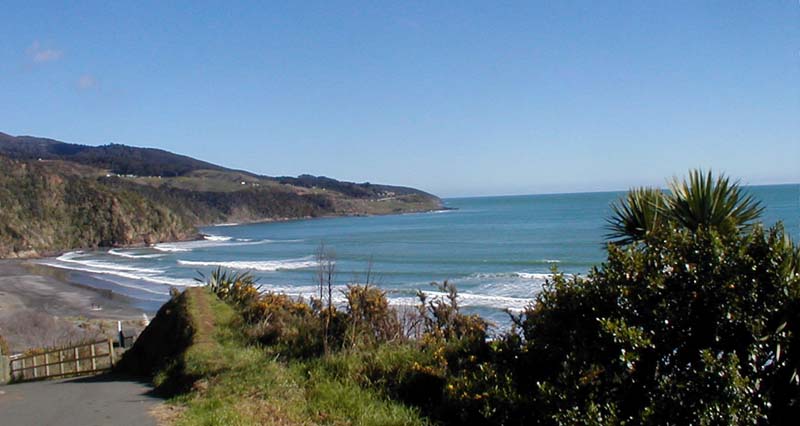 A view of the coast. Raglan is a popular surfing area.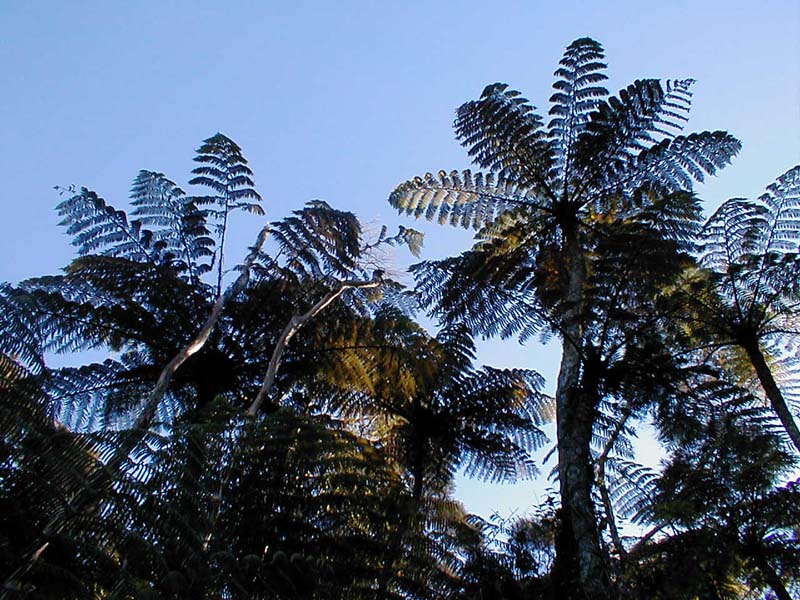 Some where inside Wainui Bush Park in Raglan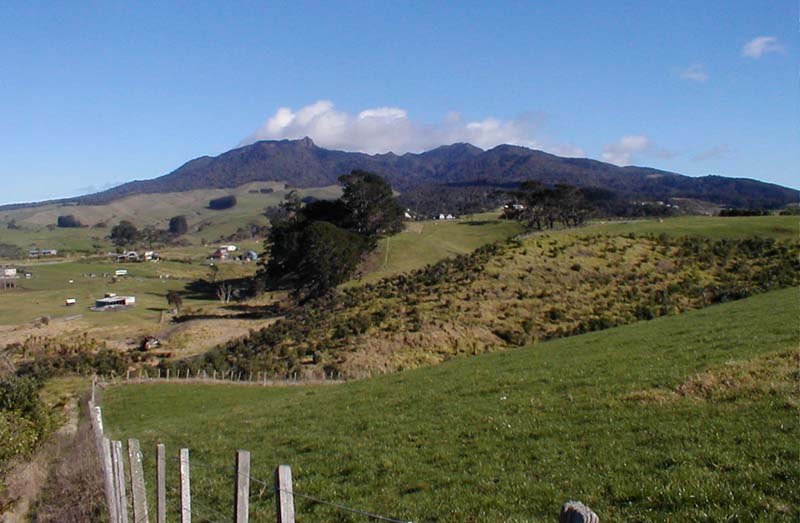 Mt. Karioi - hopefully next time I go I will hike up to the top!
*****************************************************
Raglan trip #2 - August 11th, the Austrians and I borrowed a car and drove over to Raglan. We had a picnic on the beach, swam in the ocean (yeah, it is still winter here) and then went hiking up above some really cool cliffs along the coast. It was a fun daytrip and I'm sure I'll make it to Raglan again before the semester is over.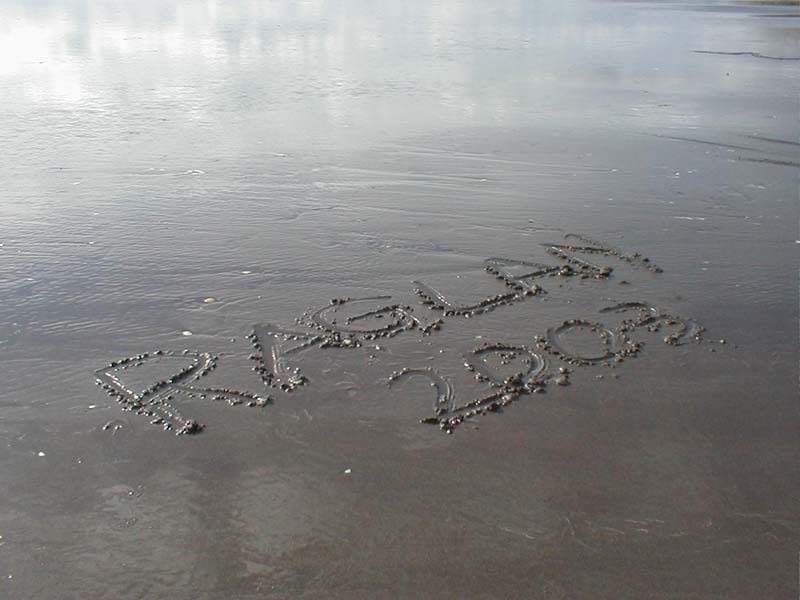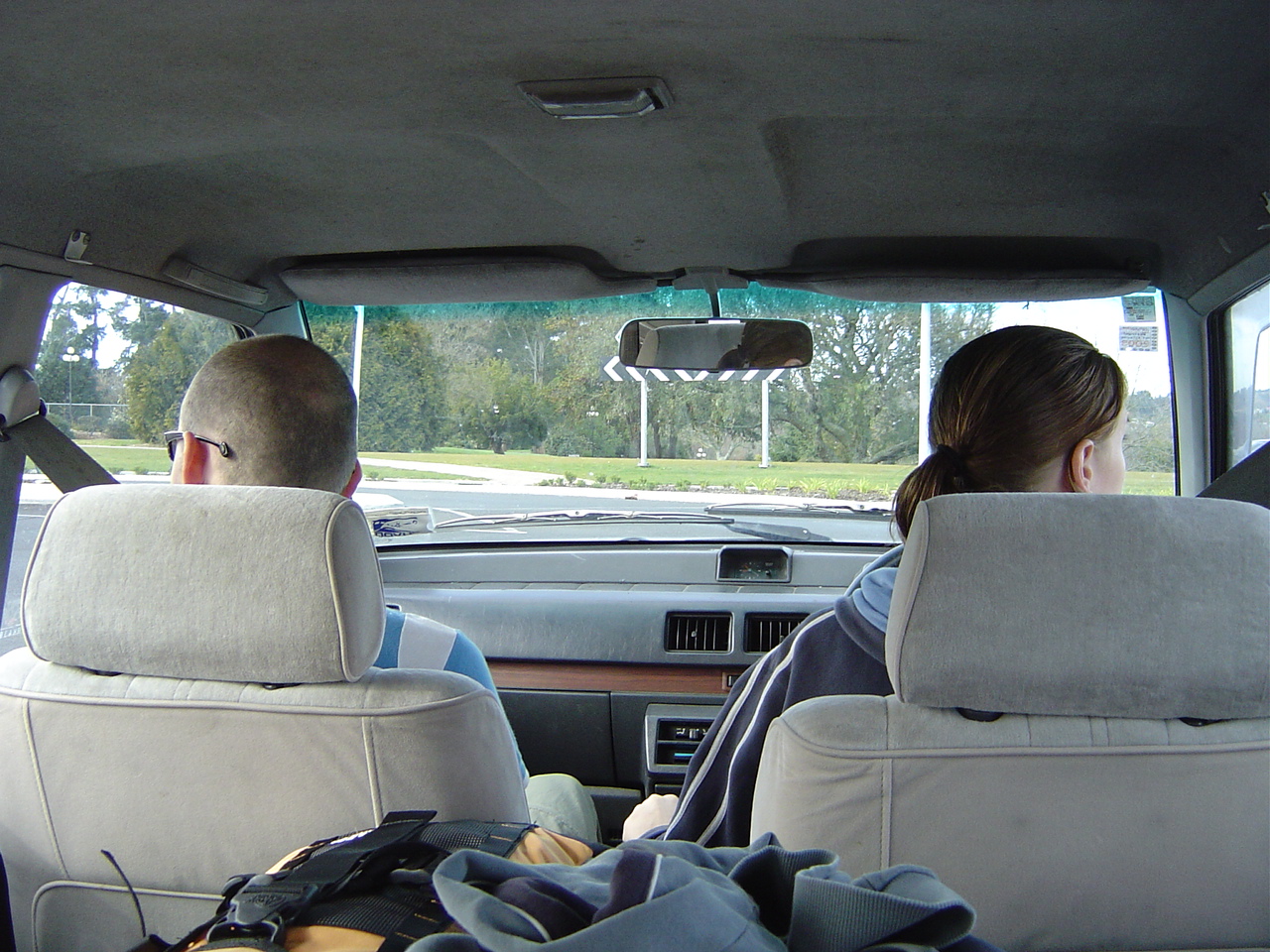 Since they drive on the left side of the road here, you have to learn all over again how to drive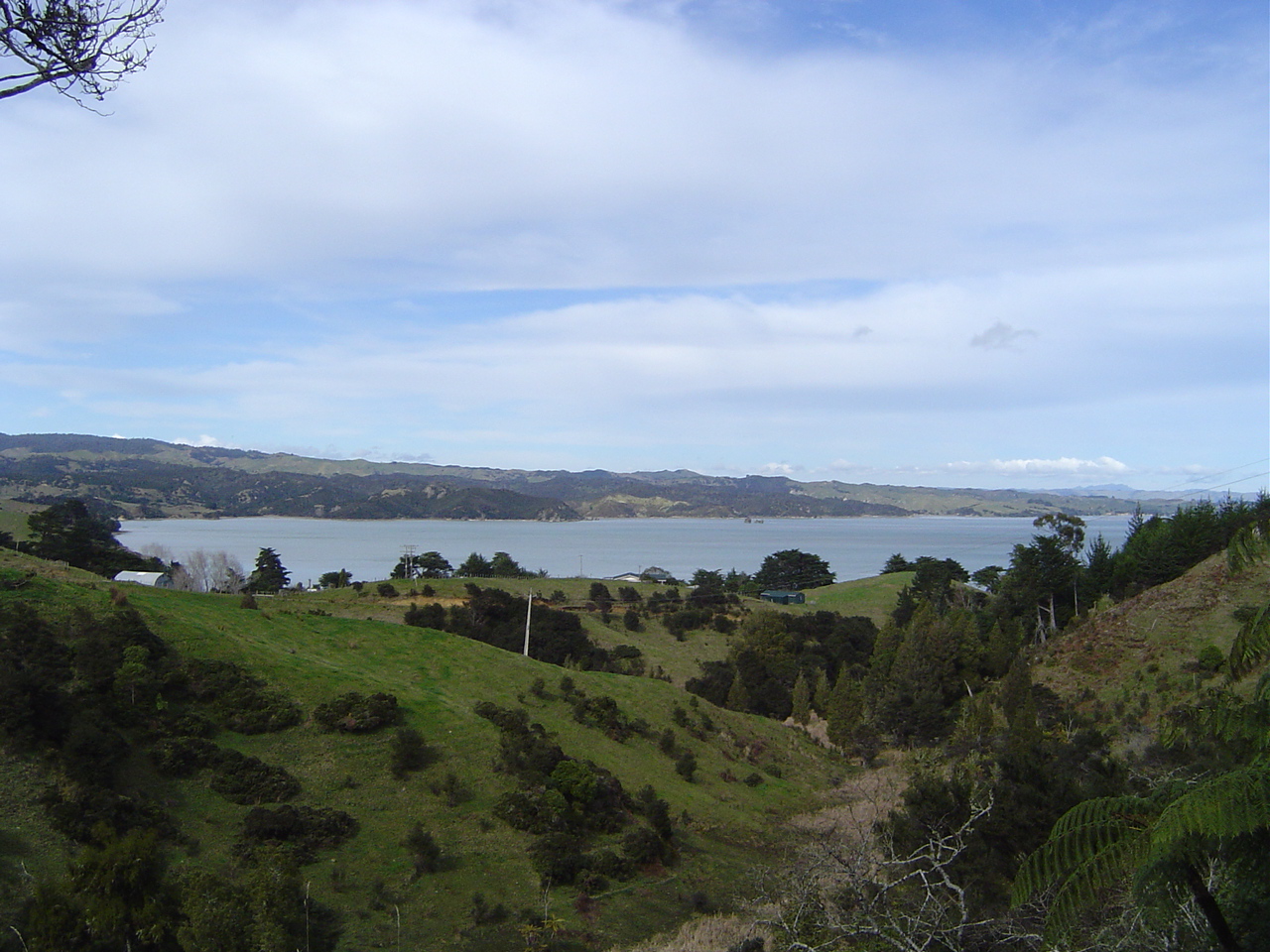 A stop on our failed search for Bridal Veil Falls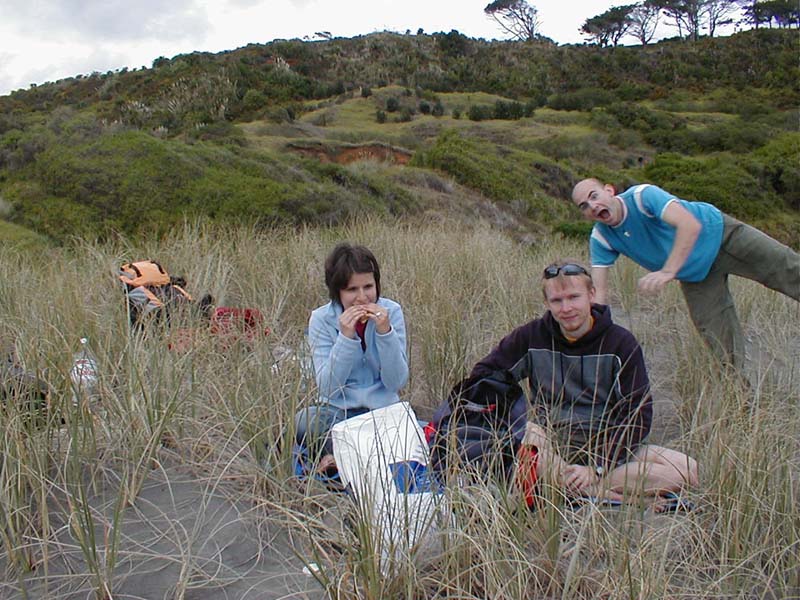 Our picnic lunch on the beach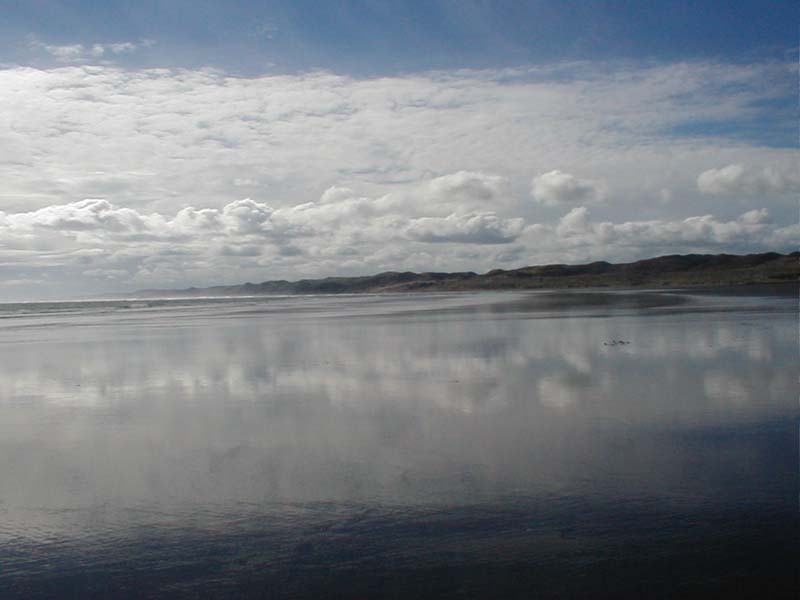 Low tide at Raglan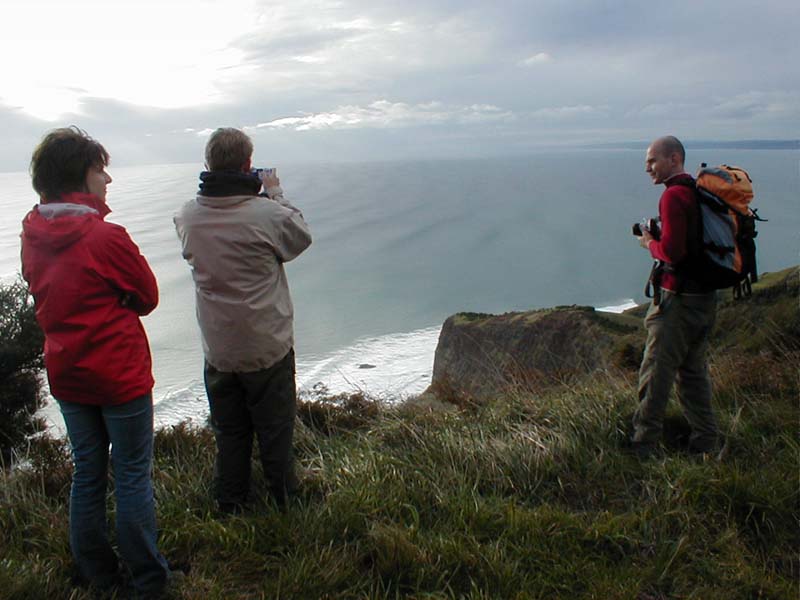 Sabina, Wilfied and Oliver checking out the Tasman Sea
My pictures don't nearly show how beautiful it was along the coast